Misdemeanor Attorney in Weatherford, Texas
Get Legal Representation for Your Theft Charge
BUILD YOUR CASE WITH A CRIMINAL DEFENSE ATTORNEY IN WEATHERFORD, TX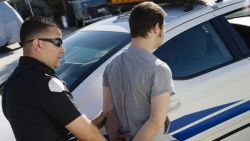 When you're arrested for theft, you're facing a serious legal battle. You need a criminal defense attorney you can depend on for high-quality, experienced defense services. The Law Office of Kenneth W Mullen PC offers legal representation for clients in the Weatherford, Texas area. Attorney Mullen will help you file necessary legal paperwork, build your defense, and stand by your side every step of the way.
Call (817) 406-9596 today to set up an appointment.
WHAT MAKES YOUR CHARGE A MISDEMEANOR?
Theft charges can be classified in two ways: felonies and misdemeanors. Misdemeanor theft is a lesser charge and usually results in lower-level consequences.
The law classifies misdemeanor theft charges based on...
What was stolen

The value of the property

Whether or not a weapon was involved
Were you charged with misdemeanor theft? Talk to a criminal defense attorney about your case today. Attorney Mullen will defend your reputation in the courtroom.
WE OFFER LEGAL SERVICES FOR THOSE ARRESTED & CHARGED WITH SHOPLIFTING, THEFT, OR BURGLARY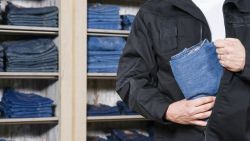 Getting arrested for shoplifting can label you a thief for life. That's why it's important to find a criminal defense attorney who can provide you with the legal ability to try and keep that kind of tragedy from occurring. Kenneth W. Mullen will talk to you about the details of your case and discuss the potential penalties you face based on your charges, such as:
Misdemeanor Theft

Shoplifting

Felony theft

Burglary

Unauthorized use of a motor vehicle
You could face fines, jail time, or both depending on the offense. Contact The Law Office of Kenneth W Mullen PC today to get the legal advice you need concerning whatever type of theft offense you've been arrested for in Weatherford, TX.
WE'RE HERE TO ANSWER YOUR QUESTIONS
Kenneth W. Mullen will talk about your options when it comes to getting your case dismissed, pleading to a lesser charge, defending the circumstances surrounding your case, or going to trial. We're with you every step of the way, so you know exactly what is happening with your case.
Schedule a consultation today with a theft law attorney in the Weatherford, TX area.